MATCHING DONATION FUNDS CHALLENGE!!!!!
EXCITING NEWS FOR THE HIDDEN VALLEY WILD HORSE PROTECTION FUND RESCUED HORSES!
We have been offered a $1,000 matching donation challenge!!!! To help boost the Winter Hay Drive, a private donor will match all donations up to a total of $1,000. So, between now and December 2nd, every donation will be matched up to a total of $1,000, which will double the donation to $2,000.
If we meet this goal, that $2,000 would buy over 32 "big bales" of hay to help feed the HVWHPF horses this winter!
Will you help us reach this goal?
DONATE TODAY USING THE BUTTONS TO THE RIGHT
OR
MAIL YOUR DONATION CHECK TO:
HVWHPF PO BOX 20052 RENO NV 89515-0052
WE SINCERELY APPRECIATE YOUR SUPPORT AND GENEROUS DONATIONS!!!!!!! THANK YOU!!!
TO REPORT INJURED OR AT RISK VIRGINIA RANGE WILD HORSES, PLEASE USE THIS LINK TO OUR REPORTING FORM
REPORT AN AT RISK OR INJURED VR WILD HORSE
PLEASE DO NOT USE SOCIAL MEDIA TO REPORT INCIDENTS INVOLVING VIRGINIA RANGE WILD HORSES - THANK YOU FOR CARING AND HELPING US HELP THE HORSES!!!!
OR download a qr code reader app to your phone to link to this form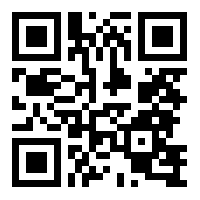 Wild Horses are icons of American Culture. They are symbols of freedom and are the elemental bridge between the ancient rhythms of nature and the contemporary human being. In today's world, we simply throw away our cars, toys, furniture, clothes, and yes, even our animals when we tire of them. No one is to blame. We've just forgotten what nature presented to us. As civilization closes in on them, the Wild Horses' struggle for survival intensifies. Our federal and local governments have turned their backs on these beautiful creatures and failed to execute their responsibilities as guardians and caregivers.
The Hidden Valley Wild Horse Protection Fund is an all-volunteer registered 501( c )3 non-profit organization headquartered in Reno, Nevada. It was organized in 2008 with the mission to protect and preserve the Wild Horses that settle in the foothills surrounding Hidden Valley during the winter months. For over 20 years, volunteers have monitored herd health, grazing availability, provided attention to sick and injured horses and foals, aided in state run adoption processes, and installed and mended fencing and cattle guards. Other volunteers are involved in ensuring federal and state departments are working within the statutes that provide protection and care for the Wild Horses.
In recent months, our organization has rescued 150 Virginia Range wild horses, most of which were dumped at the livestock auction in Fallon. We work hard to find good adoptive forever homes for our horses and continually pursue opportunities that will provide them with positive opportunities. We continue to ask for donations to pay for their care and food. It takes a great deal of money to provide for so many horses – please consider helping us help our rescued Virginia Range horses and the wild horses that remain on the range, roaming wild and free just as it should be.
Pop over to the "News & Events" tab and read all about the adventure we've been on for the last 1 1/2 years. It's moving and uplifting - share it with your friends and family! It's about the power of We The People and what shear determination can accomplish!
We welcome you to our website and hope you enjoy the photos, reports of our endeavors, and the information concerning the Wild Horses. Our values are embedded in the traditions of the Old West and the animal that made it all possible. As one of our associate members said, "I want to be able to show my grandchildren the soul of one of these majestic wild horses, not a photograph of what was."
Donate to the Hidden Valley Wild Horse Protection Fund
or

click below to donate any amount you wish