DONATE to the RANGER FUND to help this handsome senior stallion!! Donations will go to a special Trust Fund to purchase special feed for him. We have confirmed that he is almost toothless so isn't able to eat hay and needs some special care and food.
Read his story below....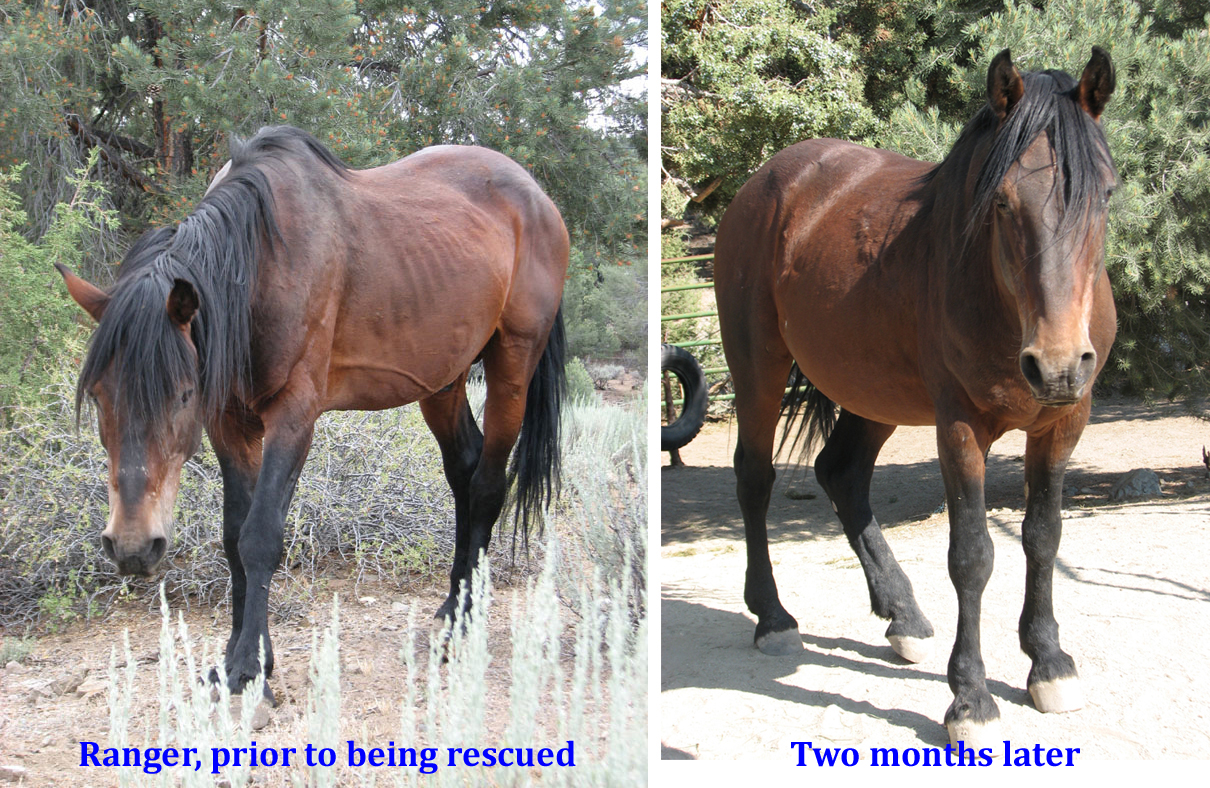 This is Ranger, a Virginia Range mustang stallion estimated to be 25-30 years old. We don't know exactly when Ranger's story began, but we do know that he was, for many years,........ Read more about Ranger's story.....
To date, we have adopted out over 45 horses from our herd of 150 adults and 46 foals!
We're very excited to offer a SPONSORSHIP program for those who would like to take a more active role in the lives of our beautiful herd. Take this link to our HVWHPF Adoptions page, then click on "Sponsor Me" and the "Geldings" and "Mares" pages to see some of the horses you could sponsor. Then click on the "Donate or Sponsor" page to decide what amount you feel most comfortable with. Click the corresponding button and away you go to set up your sponsorship. You can include a message in Paypal letting us know which horse or horses you'd like to sponsor, or if it's a general sponsorship, or if you're interested in sponsoring a horse for life, or sponsor an entire family! Your SPONSORSHIP is greatly appreciated and will be put to very good use to pay for the feed and the boarding fees for our rescued horses.
We are a registered 501(c) (3) Nevada non-profit organization. Over 95% of all donations go directly back to benefit the horses, both rescued and those still living wild and free on the range. Your donations help us keep them safe!!!!
ADOPTIONS
Click on the links to download our adoption application and/or agreement in PDF format:

Adoption Application (287KB)
Adoption Agreement (233KB)

Feel free to browse through the gallery of horses up for adoption below. To find out more information about the horse, click the image.

Donate to the Hidden Valley Wild Horse Protection Fund
or

click below to donate any amount you wish